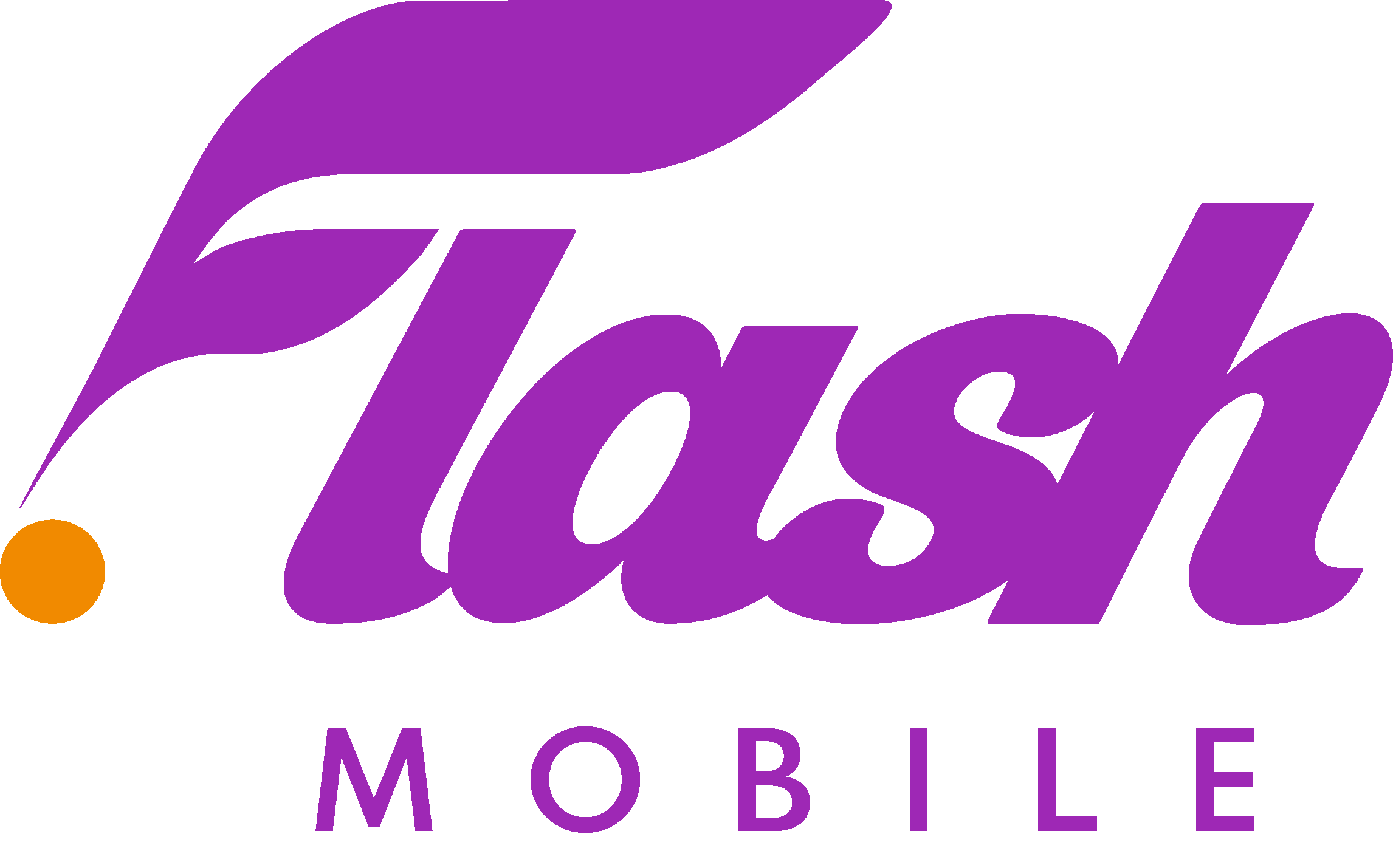 With Flash Mobile, you can stay connected anytime, any place, anywhere!
Flash Mobile delivers a superior mobile experience using an empowering, direct-to-consumer approach, with prices lower than the largest mobile providers. Plus, with the Flash Mobile Loyalty Reward program, customers get reward points every month that can be used to save in over 500,000 ways.
With Flash Mobile, you will be able to enjoy unlimited talk, text and data on one of the nation's largest, fastest and most reliable 5G & 4G LTE networks! Unlimited and GIG plans are loaded with attractive service features that provide the perfect fit for you and your family.
Bring your own device or explore our selection of the latest phones through Flash Mobile trusted partners and take advantage of 0% interest financing on select devices.
Shop Now for Flash Mobile

AT&T Wireless

If you're looking for a major wireless carrier with the option to purchase and finance the newest and latest devices, you'll love AT&T Wireless.

Find the right plan for everyone on your account with Unlimited Your Way and all unlimited plans include AT&T 5G!

Want even more lines with AT&T?! Adding lines to an existing AT&T Wireless account is simple no matter when it was originally set up or who it was originally set up with. Keep your whole family connected on one plan and enjoy great wireless service!



Shop Now for AT&T
Spectrum Mobile


Spectrum Mobile has plans and devices to suit every member of your household. You can mix and match data plans for every person in your family. All Spectrum Mobile plans include nationwide 5G access with no extra fees. Spectrum Internet is required.
Get free International Texting within the United States, free calls to Mexico and Canada (2,000 minutes/month), roaming in 200+ countries and competitive rates for talk, text and data use abroad.
With Spectrum Mobile, you have the flexibility to port your number or get a new one. You can Bring Your Own Device, trade in your current device or upgrade it to a newer model.
IMPORTANT NOTICE: When placing a Spectrum order, please use one of the following browsers: Internet Explorer, Safari and Firefox. Other browsers may result in an address error message. Spectrum is working to correct this issue and additional information will be provided when there is a solution.
Shop Now for Spectrum Mobile